Toyota Corolla Cross - Reserve yours now!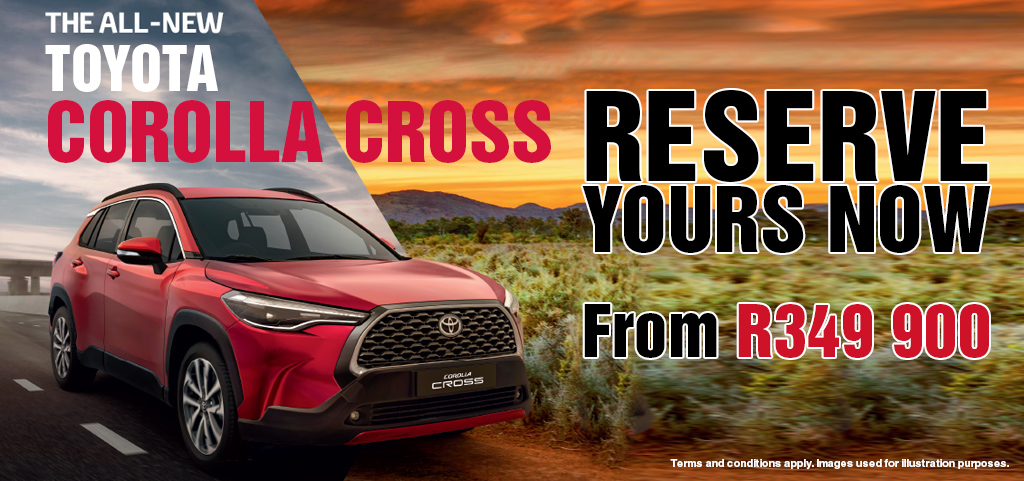 RESERVE YOURS NOW
From R349 900
Toyota's new SUV, the Toyota Corolla Cross, is nearly here and you can reserve yours now.
It's the perfect cross between dreams and reality with class-leading luggage space, state of the art technology, the advanced Toyota Safety Sense package and superior ride comfort. It's the perfect car to cross boundaries. Available in petrol and hybrid this November.
Cross boundaries in the all-new Toyota Corolla Cross.
Terms and conditions apply. Images used for illustration purposes.